Travel
Challenge Lisboa is a lot more than just a race, it is also a fantastic opportunity to get to know one of the oldest and most trendy countries in Europe. Whether you prefer the sea and sun, monuments and history, family entertainment, shopping and great food, or a vibrant city life, you and your family are sure to have a great time!
Lisbon International Airport is just 3 kms from the Race Venue, making Challenge Lisboa one of the easiest races to get to.
To get to the Race Venue from the Airport, the best options are to either catch a taxi or ride the subway from Aeroporto station to Oriente station, which will leave you right next to the Race Venue and all the hotels in the area.
Accommodation
Tivoli Oriente is the Main Hotel and the Organization's Official Hotel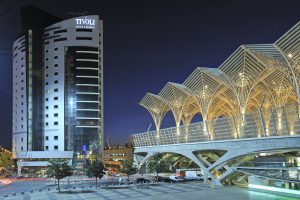 The hotel is located just 250 meters from the event's main areas: Triathlon Village / Finish / Swim zone / Expo / Race Office and VIP Zone / Race Lounge.
The Airport is just 3 kms away and you have the option to use the subway on your way to and from the venue. The subway station is inside the airport and just meters from Tivoli Oriente Hotel, making it one of the easiest events to access from the airport in the entire world!!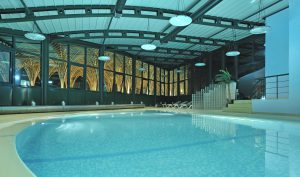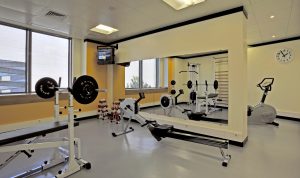 Venue Hotels sell out very quickly, we recommend you book your room as soon as possible.
Other Contact information:
Av. D. João II nº 27
Parque das Nações
1990-083 Lisboa, Portugal
Tel: (+351) 21 891 51 00
Fax: (+351) 21 891 53 45
---
Besides the main hotel, there are many other hotels for you to choose from.
To see a list of other hotels in Lisbon, and how distant they are from Parque das Nações (where the Race Venue will be), please click here.
---
Lisbon is one of the oldest capitals in Europe, and also one of the most beautiful.
To find out more about what to see and do in Lisbon, please click here.